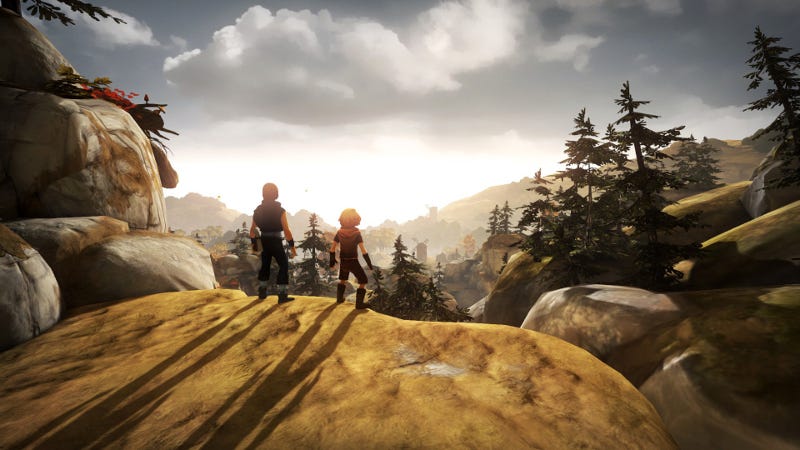 For the last few weeks any gamer who frequents websites like Kotaku has seen the usual Top 10 lists. One thing I noticed this year is that I have played exactly zero of those games. That doesn't surprise me.
Game journalists have the most recent games at their disposal and their job is to play them. On the other hand, I don't play games like I used to. For the last few years, college got in the way, studying and working have limited my free time and other things have taken precedence in the way I use the time I have left: I don't like to play with a hangover and the girls I go out with are not gamers. Also, gaming is a solitary endeavor for me and I rarely play with my friends.

Going out, trying to get a girlfriend, having a girlfriend and going out again decrease not only the time but also the money I have available for gaming. So now, instead of going with the hype and getting the hot new thing, I wait a lot until I can get a good deal on a game.

I have played exacly 8 games in 2015. So I couldn't make a top 10 even if I wanted too! One of them is GTA V which I'm loving but I haven't got to the end yet so I'm not going to include it. Another one of them is Jak 3, a masterpiece from Naughty Dog and one of my favorite games. I'm also not including because it's probably the third time I have played it till the end. I was finishing my Jak series playthrough. Got Platinum in all of them! Yes, I am a completionist (in the games I like and almost always within reason) so that gives me even less time to play more games.

So, since I only have 6 eligible games, this is the Top 3 games I played in 2015:

3. Hotline Miami (2013)
"Hotline Miami" is as much violent as it is fun. And damn this game is violent. The story is interesting - think "Inherent Vice" - but confusing and, honestly, it goes nowhere. But that doesn't matter. You have a location. You have baseball bats, guns and your own skill. Now kill them all. Easy to learn and hard to master, this top-down little shooter is adrenaline in digital form.

What I played: Finished the game and got A+ in about half the missions.


2. Brothers: A Tale of Two Sons (2013)
A moving story about - guess - two brothers. The world is colorful, the gameplay is engaging, the story beautifully told and more than a game "Brothers" is an experience anyone should go through.

What I played: Finished the story.


1. Crusader Kings II (2012)
I love history. When I was a kid, I had a globe in my room and I would spend hours just making up my own stories about countries. Who conquered who and why. It's like Crusader Kings II was tailor made for my 6 year old self. But the best thing about this game it's that it isn't simply just a map where you can expand your kingdom through conquest. You see it through the eyes of the people. You don't control a kingdom. You control a dynasty and it's your job to make sure it thrives through the ages. Think "Game of Thrones" politics and intrigue! You are a King (or a Count or a Duke) and you have brothers, sisters, a wife, sons and a life. It just so happens you also have to run the country! The learning curve is steep, but well worth it. For me, the best thing about Crusader Kings II is that I'm just starting out.

What I played: About 100 hours as King of Ireland and King of Portugal.
---
I also played these...

Beyond Good & Evil HD (2011 - original from 2003)
I always wanted to play this game and for 3€ at the PS Store, I couldn't resist. I liked it but didn't love it as much as many people did. The story could be better and the controls are a clunky: the fighting in particular is painful. However, the artwork is very good, the world well-built and the spy stuff is very enjoyable. A good game with some flaws.

What I played: Everything. 100%. All trophies.


L.A. Noire (2011)
The game that conquered me with an E3 trailer. At the time it was supposed to be a PS3 exclusive showing all the possibilities of the console. I love noir. I love mysteries. The game itself had its qualities but was a disappointment. When the game tried to be GTA, it wasn't good any at it. The shooting was acceptable but the driving was horrible and the city a shell. When it tried to be an adventure game, it was trying something different and was better for it. The clues and the cases were good, but the interviews' mechanics were horrid and didn't make any sense. When it tried to tell a story, it was competent but then came a nonsensical twist and everything went to hell. An overall interesting but frustating experience.

What I played: Finished the story and the DLCs. Got five stars in all cases.


God of War III (2010)
The fighting in this game is amazing. The last fight with Zeus was EPIC. And all you do is fight so all good, no? Not quite. God of War was just about perfect and God of War II was that good but ended with a cliffhanger. 8 years later, I just wasn't as invested in Kratos quest and the story wasn't as good. Worst of all: the ending was stupid, frustating and David Jaffe should've come back to rewrite it.

What I played: Finished the story and got all the collectibles.


What about next year?
Next year, it looks like I'll be playing catch up again! I just bought a Playstation 4 and I have Journey and Sleeping Dogs on my list. I also have Shadow of the Colossus, Outland and Skyrim still to play on my Playstation 3 - yeah, Skyrim is probably not going to happen. And I really, really want to play The Last of Us. If I actually play one game from 2016 in 2016 it's probably going to be No Man's Sky or the final Uncharted.
What about you?
Are you like me or do you like to keep up with the current trends? How many games have you played this year? What's your Top 3?